Imported Commodities Museum
Zhongshan Lanlan Department Store Co., Ltd.
Contact: Miss Huang
Contact number: 13078688383
E-mail:admin@bluebasketb2b
.com
Address: 6 Card, 6 Card, Hongji Road, Shiqi District, Zhongshan City
Imported Commodities Museum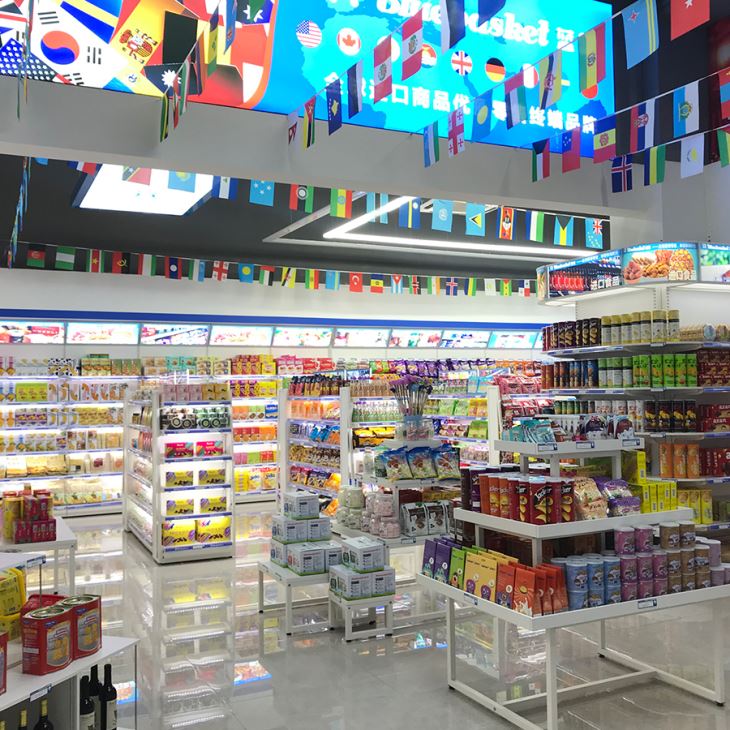 If you want a Zhongshan lanlan Imported Commodity Living Museum to develop, the essential part is marketing. No matter what kind of company, marketing is a very important success factor, but also a worrying factor for many companies. So now many stores are working around this point, in fact, if you want to do a good job of marketing, you can refer to the following points.
1, the store regularly organizes activities every month. Our Bluebasket Import Commodity Life Pavilion regularly conducts promotional activities. Through these activities, we can attract more customers to consume, and at the same time, we can increase the visibility of the store and let more potential customers know this brand. If you are a store that chooses Zhongshan lanlan Department Store as a franchise brand, then the head office will provide you with some business plans, and then the store can carry out according to its own situation.
2, member consumption points system. In fact, this method is adopted by many imported commodity living museums, because it can make customers willing to spend more, and store owners can bring some discounts to customers in this way, and the member points system can also increase the popularity of their brands. When customers adapt to this consumption pattern, they will be more willing to spend in the store.

3, a combination of online marketing and offline marketing. Now is the golden age of the Internet, coupled with the emergence of a new retail supermarket in Zhongshan, makes Bluebasket pay more attention to this aspect. We can use some online software to publicize the products of the store, and also engage in some activities, so that more customers will see it. Because most of them use a mobile phone to do all the food, clothing, housing and transportation, it is even more helpful for the marketing of the living museum.
The above are some marketing methods for operating the Zhongshan lanlan Import Life Museum, I hope to help everyone. Bosses who are interested in joining the department store can also contact us at Bluebasket.